Professional and Personal Biography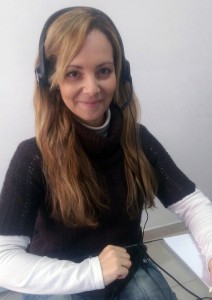 LUZ T. P.
Founder of El Viaje de Luz
Hello! On this page, you can find both my professional career and my personal story. Both are closely related, nothing in life is accidental… But if you don't feel like reading so much, you can jump directly to the professional part by clicking on "Professional Biography" or to my personal journey by clicking on "Personal Biography" 😉
The beginning of the journey…
Born in León (Spain) in 1980, I graduated in journalism at the Complutense University of Madrid. After finishing my university degree, I continued studying and did a Professional Master's Degree in Television at the Higher Institute of Professional Studies of the San Pablo CEU University Foundation. During this period, I did an internship and worked at various radio stations, TV channels, and production companies in several voiceover, editing, editing, and production positions; I found my experience in TVE, La Sexta, and Localia especially enriching. Given the precarious situation of the Spanish job market in the area of media communication, I decided to try my luck abroad. In 2009, I obtained a scholarship to do a Ph.D. at Swansea University in the United Kingdom, where I defended an interdisciplinary thesis that intertwined Media Communication and Gender Studies.
During my doctoral studies, I visited, among others, the Brain and Cognition Center of the University of Amsterdam to receive training in cognitive models, empathy, emotional intelligence and neuroscience, and attended various conferences in Great Britain, Spain, Germany and the Netherlands. In my research, I inquired about how women are portrayed in popular culture and how such representations are perceived by the public. And I did it from a wide range of perspectives that included body image, beauty standards, being overweight, power structures, sexuality, and the balance of professional and personal life. 
Some of my research work during my doctoral studies has been published in scientific journals and conferences in the areas of television, media, and gender and women's studies.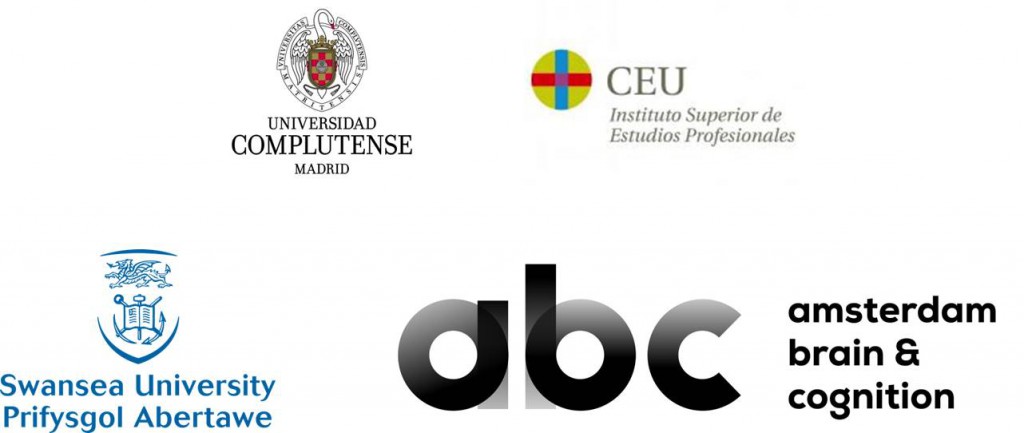 When it comes to weight control problems and body image distortion, I have a significantly specialized approach, both from my own personal experience and from my professional and research career.
On a personal level, I was put on a diet for the first time at the age of 8 and, since then, I have suffered from body weight problems for almost two decades, having accumulated an overweight of almost 30 kg. I've been on about every diet imaginable, from traditional medical therapy to the trendiest diets (some very "wild"), and tried a wide variety of diet products and pills.
Nothing worked because, when I managed to lose weight, it returned in a few months and, of course, not only did I recover everything I had lost but, to make things even more frustrating, I got a few more kilos as a gift. A doctor specializing in the digestive system even told me that I suffered from "constitutional obesity".
It is therefore not by chance that, professionally, I am highly familiar with the detection -and deactivation- of certain types of very popular messages. I owe it to all the years I invested studying the potential impact on our lives of the current canons of beauty promoted by an endless number of media, magazines, television programs, and movie or music stars.
To all this training I added, in 2014, the certification as a Professional Coach by Crearte Coaching y Transformación (Madrid), a center approved by the International Coach Federation (ICF). I felt that all this scientific knowledge would work true miracles on my trip if I combined it with other disciplines that put even more focus on the human dimension. And that's how coaching came into my life -and later other types of wisdom that I tell you about in my personal biography-.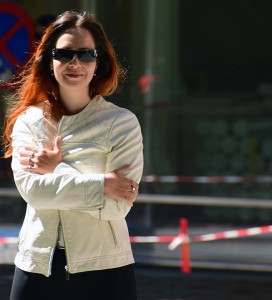 Learning to heal  
The turning point came for me when, after many years of dieting, binging, and starting over again, my health began to suffer on different fronts.
In 2007, I found out that I had fatty liver problems and high levels of transaminases. In 2008, I was diagnosed with chronic gastroesophageal reflux and the possible beginning of a hiatus hernia. In another routine check-up that same year, an arrhythmia was detected. During all that time, anxiety attacks, panic attacks, tachycardia, muscle and joint pain, difficulty sleeping, and involuntary muscle spasms began to appear.
On a couple of occasions, I was admitted to the ER with an absolutely stiff neck and back muscles from the mental and physical toll this cycle was taking on me. The severity of the symptoms was such that, in one case, the doctors even considered the possibility that it was meningitis.
Tired of wandering around hospitals, visiting different doctors, and jumping from medication to medication, one day I made the popular phrase my own: "insanity is doing the same thing over and over again expecting different results". Then, I realized that I had to stop doing what I had always done, no matter how much it was supposed to be the only way to end the problem. It was clear that, rather than giving me the solution, the diets that I had started when I was very little meant that I was trapped in a desperate, exhausting, and very dangerous vicious circle.

Today, I have overcome my weight problems and have regained my health.
I am no longer overweight and have stayed at a healthy weight since the end of 2012 without any kind of wild diet, starvation, and pills. The only medication I have taken for the past years has been an occasional pain reliever or two to ease menstrual cramps.
If diets worked, a new one wouldn't come out every two months and there wouldn't be so many millions of overweight people in the world. During my journey, I found out that anything in excess gives rise to its opposite. In the case of diets, its paradigm is that of restriction and this, sustained for years, becomes just the opposite: abuse. Since my first diet at the age of 8, I have been on a trip with stops at various stations, from the most demanding deprivation to the most reckless binge.
But one day, I got off the train and decided that it was time to explore new paths. It was not easy for me, there are many theories out there, which one is better? which one should I start with? Many questions came to my mind: what will I need? will I do it well? After a lifetime of struggling with food and weight issues, and over five years of research, I finally found the answers and with them, complete freedom. You don't have to continue investigating, I've already done it – and I'm still doing it – for you.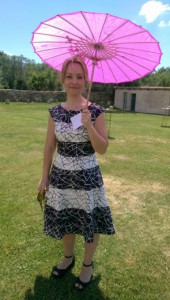 What I learned changed my life
Capitalizing on what I had learned from the difficulties I had gone through, in 2014, I gave my life another twist and I was certified as a Professional Coach by Crearte Coaching y Transformación in Madrid, a center approved by the International Coach Federation (ICF).

I chose to follow another path and never looked back. It is very fulfilling, and I'm so passionate about it that it seems that my curiosity has no end -nor do I want it to have-. So I have continued studying and researching and I have specialized in various techniques and therapies:
Emotional Freedom Techniques (EFT), Be Set Free Fast (BSFF), Regression Therapy (in the therapeutic line of Dr. Brian Weiss, doctor from Yale University and pioneer in these therapies), Mindfulness, Andean Cosmovision, Biodecoding and Therapeutic Numerology, and Meditation through the practice of presence according to the teacher Eckhart Tolle.
I currently live in Sweden and I run El Viaje De Luz from there, a site where I tell you about my experience and share with you my experiences and learning with a single mission: that you feel accompanied on your own path. I sincerely hope that what you find here drives you forward, and makes you connect with the pure consciousness that you are so that you can leave behind whatever challenge you are facing right now.
In the journey that I have made so far, I have learned that all difficulties originate in the same place: within you. It doesn't matter if it's a weight, economic or sentimental problem… It's all in you. When you connect with the essence that you are, everything starts to flow out there. Your egotistical mind stops using you and begins to fulfill what was its function from the beginning: to be your ally. You will discover this in your own way, as I did. When I made the decision to look inside, all my questions began to be answered and the solutions came one by one.
And this does not mean that we should ignore the world of shapes. What it means is that when you learn to handle yourself in your internal universe, you learn to give an evolutionary function to everything you find in the external universe. The moment I stopped identifying with my thoughts I was able to start using everything that existed outside -without judging it-. I stopped seeing obstacles, seeing myself involved in dramas, and feeling like the victim of external circumstances. And then it happened: everything made sense and I immersed myself in the peace of the one who stops looking.
I wish you the same: that you find that peace and grow with awareness. Here I leave all my resources. Honoring my journey, you will see that this site has an integrative and holistic vocation, addressing a wide spectrum of issues so that you can achieve multidimensional advancement and development. You will find tools to work on both the mental and spiritual part, as well as the physical one (with a lot of specialization in the subject of body weight since it was such a significant part of my story).
I am here to accompany you. And you decide how you want me to do it, either through the blog or in a more personal way. If you want to meet me and take your journey beyond reading these pages, you can write me an email at info@elviajedeluz.com
You can also leave me a message via my Facebook page or Twitter profile (oh, and hit the like button if you want to keep up with my updates :-))
I also invite you to leave your opinions in the comments section at the bottom of each page or post on my blog, I will love hearing from you! And a confession: I adore Instagram and everything that has to do with photography and audiovisual art. It is mainly through writing, music, and images that my essence finds the ideal setting to express itself… In fact, a few years ago, in 2017, I fulfilled one of my goals: I shot a documentary film, in which I was able to gather both my professional experiences and the personal ones that I put above. It is entitled FAILING TO SUCCESS, in which I inquire about the concept in our society of what it means to "succeed". If you want to see it or know more about it, you can do it by clicking here. Not enough with this experience, in 2020 I shot my second documentary film entitled I LOVE US. In the middle of the pandemic, I started talking about something that at that moment became very evident to us: the ability (or inability) to relate to each other, with oneself, and with the planet in a peaceful and evolutionary way. You can also find it by clicking here.
Feel at home, El Viaje De Luz welcomes you
Luz T. Pazo
Founder and CEO of El Viaje De Luz
https://en.elviajedeluz.com
email: info@elviajedeluz.com

 

 

 

View this post on Instagram